"Storm Season"
June 12, 2014
Sirens blaring, wind howling.
The once crystal-blue sky,
Now a dark, dirty green.

Twister.

A swirling mass of debris—a roof here, a car there.
Ripping houses apart like a child tearing paper.
People hoping, praying, pleading for it
To miss them—to live another day.

Silence.

No songbirds whistling their cheerful tune.
Almost as if everyone was holding their breath,
Waiting.
Wondering.

Chaos.

People emerging from the rubble.
Surveying the damage.
Voices melting into another.
Looking for lost loved ones.

Help.

Complete strangers coming for all over
To help pick them back up on their feet.

Twister.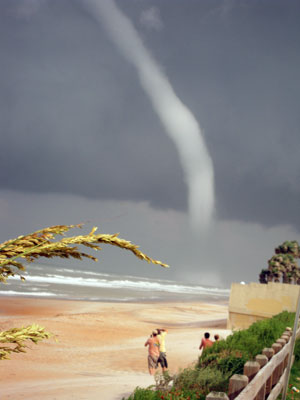 © Chris G., Phoenix, AZ