Ophelia
MAG
June 13, 2014
my mother thinks i'm a whore
because i loan my love out
to boys who would rather borrow than buy.
i trapped my heart in a jar to watch
it flutter in formaldehyde, the small breaths
it takes (inhaling at tricuspid, exhaling
at pulmonary)
i took it down to show you how
it sputtered at the distant touch
of your hands, and you held it
for three hours, carried far away and
left in the dark under your bed.
i stopped breathing.
sometimes you tell me
good hearing from you
and i run to the bathroom to wash my hands,
re-teach them how to be untouched, how to
sink instead of reach for the surface where
your voice breaks clearly.
i scrub my hands until they are raw, until i
expose skin that does not know
how to spell your name, how to hear
anything above an ocean of white noise.
my skin smells like iodine, the sallow stains
of old surgeries when i removed
the remaining
pieces, pickled them in jars stacked
over windows;
they choke on light.
now my room smells of salt, of fossilized autumn,
and the hollows under my skin are lined with dust.
my mother thinks i'm a whore
because i only cry out love
in letters addressed to no one.
my emptiness is resonant
and every word reverberates
in sound waves crashing on my tongue's shore,
filling my throat with an ocean of
your noise between us.
i haven't heard my voice in months.
sometimes your voice sounds like
running water,
like a river rushing over me, and it echoes,
a heartbeat, beneath the scar tissue sealing
me closed. now i dream
of leaving the water running
until it overflows;
of wading into your river
with pockets full of stones.
this is an ocean
between me and you, an ocean
of violence – the violence of
clean skin, open mouths, open highways,
and i fell like a raindrop on its teeth,
swallowed
to a cold and quiet place preserving
my tongue and all the memories
i couldn't drown in the bathroom sink.
i have never been kissed so sweetly
as that cold and curious ocean
(you never kissed me
so deeply)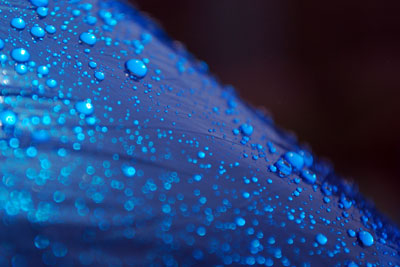 © Narongsukchai T., Sachse, TX