Self-Portrait with My Mother
MAG
July 31, 2014
My mother is a woman of doubt.
She is a shadow behind a body
that she does not welcome as her own.
My mother holds wine bottles like
it is the only thing left of her.
I have learned to sing her faults.
How could I not,
when she's the voice that
rocks me to sleep every night.

Now my reflection is not my own
and the lines in my palms run like
the wrinkles around her eyes.
My mother stares at me with
wine-soaked lips
across the kitchen table. I reach
my hand out to her but it cracks
the glass wall of my bathroom mirror.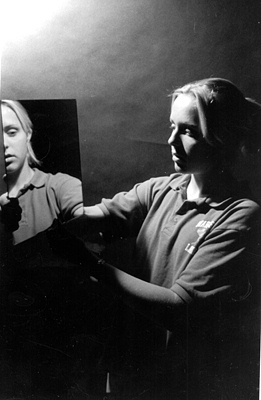 © Hadley B., Marblehead, MA