Toska
August 1, 2014
Pull the splintered pieces of your arrows from my soul
Shot with precision, but not with ease
Crafted to break upon me with all the force of –
A dream.

Fall silent.

And I am left with empty words and weary heart
Waiting to see
To hear
To touch.
That lightning moment, when time
Is eternity.
Blue light and cold water.
To drown in darkness is death indeed, but to breathe –
Pick the words where they hang,
Stars in the night,
A beacon to guide me home.
I'll put aside the veil.

But if I do, what will I see?
What will I hear?
There's an awful lot of silence in the space of one tomorrow.
And I, with cagéd tongue
Muted voice
And cracking lips,
Tasting of smoke and scattered dreams.
I, too lost to whisper
To fill the silence
Or to break it.
I, a prisoner escaped
Set loose
But with no home to run to.
The black behind the veil is filled with its own stars.
It has no need of me and mine.

And so I wait
And watch
And hope that I am not too late
Or too little
Or too weak.
I wait, and hope, and know that there is more.
I wait, and hope that someday I will reach out
And come back with fisted hands –
Brim-full –
Overflown with words that are my own.
Not taken from the minds of others more brilliant
Than the silver glass beyond the veil.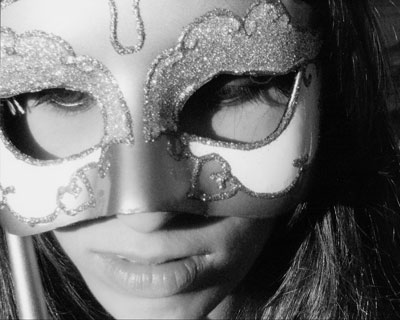 © Becca W., Greenbrae, CA