When Lone I Am
August 19, 2014
All beauties I think of,
When lone I am,
Past memories cloud up,
When lone I am,
A satisfied smile curves up,
When lone I am.

Then someone comes,
Sits beside me,
Observes the curve,
And looks at me….

Curious his eyes are,
Finding something,
As if in jealousy,
To see the world,
With his own,
Where lost I am.

Thinking all he opens his mouth,
A word or two but stops another while,
Feeling helpless then stood he,
As if in an agitation for unable he was to find,
What gave in my mind.

A moment later,
With my smile greater,
Hugged him I.

With puckered brows,
He looked me close,
As if to elicit what thought I.

Then he a gave a little cry
And put in no more try
For his search had come to cease
And he took a breath in peace.

That day he realized,
What my heart had sufficed,
The joy in my eyes spoke itself
Of the love for him
Which I thought of every time,
Even in dim.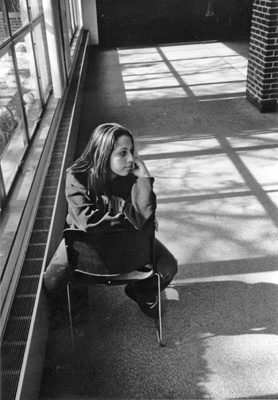 © Leighann E., Westport, MA