The Savage Garden
September 3, 2014


As I walk the savage garden


This path laid before me,


thorns tear at my flesh- 


Like travelers before me.


Reminding me I am mortal.


I am no god to men


I am just a reminder, of what will be-


and what has always been.


these wounds that I've created, 


will tear, bleed, and heal 


in a vicious cycle, that rips at my soul,


and reminds me what is real.


The birds in cages cry out to fly


alone in this world, never knowing sky


Flowers bloom, wilt and die,


turning to ashes before our eyes


Nothing but memories lost in time.


This place is inescapable, 


My mind creates the trees


The walls that keep them out


and never let me leave


A mortal lifetime to wander, 


amongst the thorns and leaves


the beauty of the savage garden 


that will always torture me.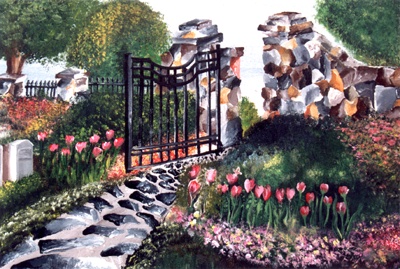 © Anabel T., Kannapolis, NC