Foul Mirage
September 15, 2014
You foul thing.
I would not mind had you died
In a crash of fire and glory
But you fell down deep into
A sleep, bright white and granite hard
can that be the end of our story?
We can trapeze and soar and yet you can
Not. Not for you are but smoke and whispers
Who sneers at my bed end. You, you, 
You foul mirage
Be gone! Do not return to this
Pure thing, pure head and tangle it
In two to feel alive and red again.
Clouds wane and I remain
Still as your cold black stone
That lounges now, on a throne of moss.
Letters etched you become
Not a man of flesh or demon eyes
But nothing.
Fear me not, you absent thing
You empty belly, hollow tree -
I am not caught up in you,
I am free. I am me.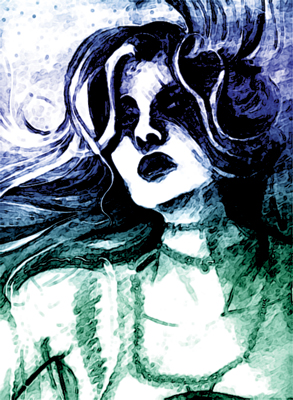 © Sindi J., Westminster, MD