Silent Embrace
September 22, 2014
Here I am again.
In the same position, in the same state of mind.
I'm crying again.
But why?
Once again, the silence welcomes me into her arms, her touch lingering on my skin.
It is cold as frost, yet soothing like a lullaby.
It's quiet here, in this isolation, so much so that it even my sobs are consumed, nothing more than a breath escaping my lips.
My loneliness is defeating me.
My silence is deafening me.
My isolation is my demise.
But why?
I cannot escape.
I am my own enemy, holding me back, encasing myself in this eternal, soundless place. I am drowning myself in mute hostility, a raging sea where no sound wakes.
I am my own best ally, for when I thought I should have given up, I retreat myself back to this isolation, to wallow in the tranquility.
The silence watches the battles between myself, accepting me either way.
She is the final nail in my coffin
And
She is my key to the kingdom.
But no matter which fate I am destined, the silence embrace she gives me, quells me.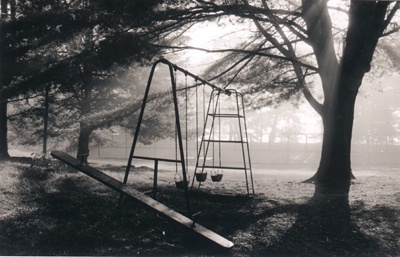 © Steve S., Marblehead, MA