Canvas
October 1, 2014
I used to think life
was my own, personal canvas
to paint however I wanted:
abstract, portraits,
watercolour, acrylics.
But i didn't realize the world was full
of so many other artists
all struggling to get their designs
sketched onto the Earth's gentle fabrics.
The canvas can only SPREAD so wide, I suppose.
Maybe everybody isn't meant to leave their mark
Maybe some people don't get a shot,
no matter how hard they try.
I guess everybody hurts sometimes
but I wish it wasn't me tonight.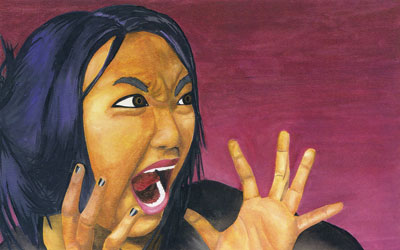 © Lauren S., Forest Hills, NY