"I don't even have a picture of you"
October 8, 2014
There are times that I glance over
Across the street and
Set my sights on GameStop,
Thinking I'll go in there
And buy Super Monkey Ball,
Play it for hours
Until I remember
The way your smile
Would burst into your laugh
And how it suddenly had
The entire room
mimicking your giggles.
I was younger then
And I did love Barbie dolls
I did love perfect blonde hair
But it never occurred to me
That you were missing any of that.
You were always
Complete.
I remember always wanting
To buy that blue knitted beanie
Of yours
So that we could match and take pictures
And I could add you to my collection
Of everything I found
pretty.
You started to invite me over
And soon I was the seven year old girl
Playing video games
With toddlers in your living room,
Watching them watch me
Reminded me of how I saw you—
Someone who had happiness
Cradled so gently in her palms.
And then one day
While talking to my mother
Your beanie slipped off
And there was no blonde hair.
There was no hair
At all.
You were standing there
Bald.
There are gaps in my memory
And no matter how far
I follow my mind back towards
The alleyways it would never cross
Without force and reason and midnights
With no sleep or coffee, I cannot find you
Or the lack of you
In my life
for the years that you went missing.
I was sitting
In the backseat of my father's car,
March of sophomore year,
Waiting on a green light
Five blocks away from home,
When my mother said words
That I couldn't process,
I can't even show them to you because
They're gone, I shoved them away and they
Never came back.
Juggling tears and anxiety and regret,
I broke open the door,
And ran home.
Found myself in the bathroom,
Staring into empty eyes,
And wondering how you carried
the weight of dwindling days
so beautifully.

Some days I laugh so hard
And I imagine that you're
Laughing with me,
We are back in your living room,
with the younger me
and the youthful you.
Can you tell me how blue
The skies are in heaven?
Because I've seen every pigment
And hue the horizon has shown me
And I've saved them in every pixel
that my phone's camera can capture
And my God
I wish you told me you were
dying.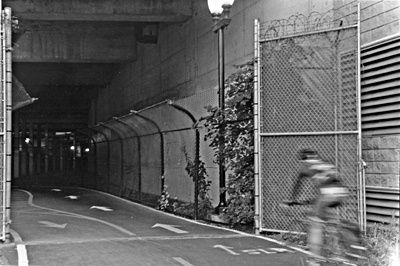 © Claire E., Bethesda, MD