Fly...
October 23, 2014
Rest in peace,
you tired, frail thing.
The world's forsaken you
-but you still have your wings.
Don't let them win,
from the inside out.
You know you can fly
-don't give into doubt
lift yourself up
away from this place
away from the days
shrouded in hate
listen to the birds,
for they sing for you
calling you to the sky
reminding what you can do
if you must, rest a while
ease your wings
and reconcile
wait until your storms have passed
you'll be flying again soon,
at last.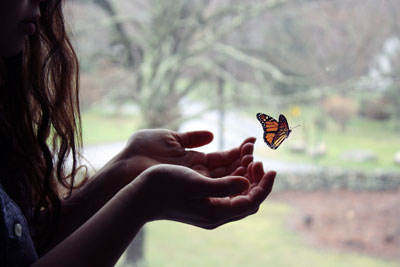 © Sandy H., Woodbridge, CT