In The Gutters
November 12, 2014
I feel stupid,
thinking about someone I never see,
hoping that he whispers my name in his sleep
because he is too scared
of what his parents will think
if my name rolls off his tongue.
His tongue. His words. His lips.
His hands; how the very thought of them holds me prisoner,
trapped in every part of him.
His eyes, cages and bars,
Reeling and keeping me locked up,
His lips, forbidden fruit
that both the mice in the gutters and I crave and yearn for.
Just a bite -
Just a taste.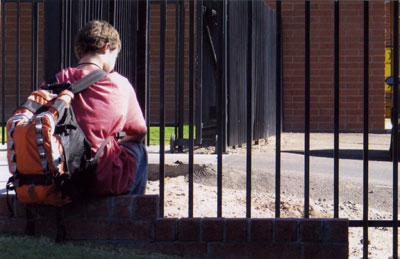 © Molly L., Phoenix, AZ