Waiting
November 12, 2014
Its not that I'm jealous -
honestly, I'm not.
Its just that it makes me wonder
what they have that I didn't.
What makes me different,
and why do I have to sit
and sit
and watch
as other people easily get
what I one day dreamt about,
every minute -
every second of the day?
I know I'm no where near perfect:
my ears aren't symmetrical,
and my fingers have dimples -
even my mom told me that I would look better
if I lost ten pounds,
and the other day, my sister commented
on the size of my thighs:
a wonderful confidence booster.
Maybe I speak out of context,
and I laugh too loudly sometimes
but don't I deserve a chance, too?
They teach you to be yourself,
to find out who you are,
and to stick by it
and wait
because good things come to those
who have patience
and believe in themselves
but this waiting is draining,
and I don't know how much
more patience I have left in me.
Do I have enough for another
year?
Month?
Week?
Can I hold on until tomorrow
while all the other girls
take their turns?
Maybe its because, in elementary school,
I was always first in alphabetic order attendance
that I can't wait
now that God has the list,
and calls the names in reverse order.
and I hate to whine,
but its just not fair,
and I've given up.
I don't believe it can even happen for me anymore.
I can't even convince myself when I try.
So I don't know what I have to change,
I don't know if I need to alter my laugh,
or reconstruct my look.
I don't know whether anything will work -
but I'm tired of sitting,
and watching
and waiting.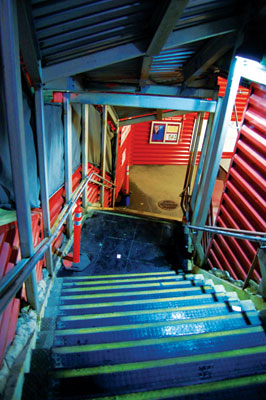 © Karen C., Holbrook, MA