4:30am
November 12, 2014
I'm still held prisoner in this sleepless night
And I don't understand why
I'm not drifting into dreams.
Maybe
It's because my mind is too busy
Thinking of your intoxicated blush,
Your wet eyes,
Trying to imagine how your lips would feel
Moving against mine
Bodies knit together like a warm sweater.
You're like a double rainbow;
I've only ever seen one in my life
But goddamn -
It took my breath away.
And ever since I saw all those colours
I've just been yearning to take another
Peak at the spectrum
To see it again, and experience it all over.
It's dark in my room,
And I don't low why I'm thinking of colours
When all I see are 17 shades
Of black
But when I imagine that crooked smiles
In my mind -
The way the left corner of your lips rises,
how your teeth start to show
Beneath their pale, pink hue,
And how, when you laugh,
The sound comes straight from your stomach,
And the smile stretches across your face,
Your eyes beginning to vanish behind your raised cheeks -
It all make me dream in colour
Even when I'm wide awake.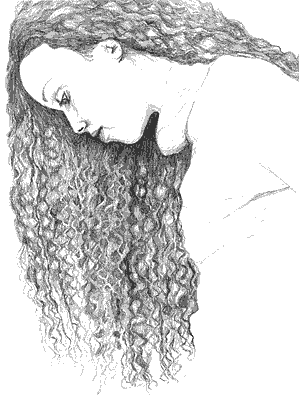 © Andrea S., Oakhurst, CA