Message in a Bottle
November 12, 2014
There is a box underneath my bed
at the very front
with a broken lock,
decorated in purple and green
designs of flowers,
blooming.
You would notice it within an instant of entering my room.
I used to keep everything you gave me
Inside.
It's full of birthday cards
Pictures of us as toddlers
Ribbons
Gift wrap.
In May, I opened the lock to take a peak;
it wouldn't close anymore.
June heat began to
Cloud my mind,
Occupy my tastebuds -
I was thirsty.
But I was about to learn that you had a high tolerance
For heat -
It only made you numb.
I bought a new box when August rolled in:
it's a cube
And it's black.
Just black - no designs,
No other print.
I've pushed it into the back corner of my room
Beneath my bed-frame
where spiders used to weave their webs.
The lock works very well on this one:
it holds in the 12 plastic bottles
with red labels
that I have emptied myself into.
How many bottles must I drown in
Before I learn to swim?
The 13th bottle
lies at the top of my pile,
lying over the others in
The box.
As I twist open the red cap,
Smelling the bitterness,
I realize it has been 85 days
Since August's heat wave.
I take a sip
Then a slurp
Then a gulp,
Already halfway drowning.
It stings my throat;
I'll never learn to swim -
I suppose the best option
is just to try and
Float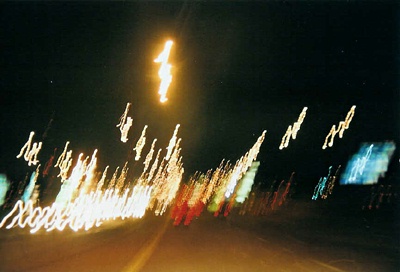 © Matt M., Ponca City, OK