Winter Wonderland
November 16, 2014
Against the darkness of night, the small white flowers float down delicately,
swirling in the wind before falling down.
One by one, they settle in the corners of my window
as I gaze out at a white world.
A soft and cold world that calls out to me,
but my touch would only taint such perfection.
The smooth lining of the whiteness cover the world in a soft blanket
and invites the living to play.
But such beauty cannot exist for long, 
for the sun is sure to rise soon,
and with it, the innocence of children and their older accomplices as they change this world.
For good or for bad? They are intertwined, as they always are.
But for now, this white world is mine and mine alone as I gaze at the sincerinity of its beauty.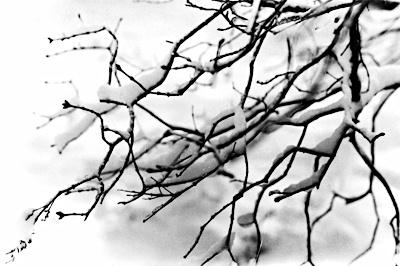 © Lindsey D., Marblehead, MA