Button-up
November 18, 2014
She bows her head down,
taking her pen to paper
and her words begin to dance.
A blonde stream drips
like a waterfall
from her head,
her face heavily painted with
bright colours.
She looks vibrant.
But I watched her as she wrote,
and I saw it:
how the makeup masks her pain.
Behind the pink powder,
her eyes, pale blue
were dimmed,
worn out.
I realized how she'd fashioned herself
to represent the mess
within her.
She wore a plaid button-up,
halfway undone,
checkered black and red.
Her jeans were dark
and tight
holding her prisoner just like he did,
and her feet were hugged by
unused runners, in neon colours.
They screamed "help,"
for she wanted to run
but didn't know where to go.
She was always the metaphoric sort.
We all new this about her.
Today, I noticed her wearing
a silver watch for the first time:
I wonder what she's waiting for.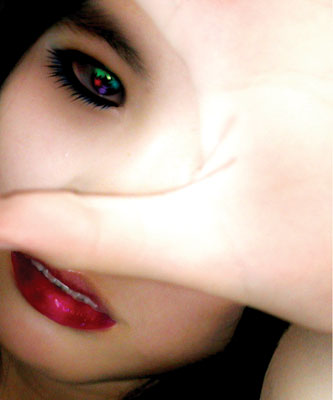 © Victoria W., Arcadia, CA