"You need me." - Envy
November 23, 2014
Come on,
you need me.
I can do so much for you
I'll spread through your soul,
help you grow.
I'm like a fertilizer,
creating huge branches that shoot straight up.
I'm what makes the big dogs who they are.
I'm power,
I'm society,
I'm humanity.
Just a little taste is all it takes.
I'll do the rest, don't worry.
It won't make you any worse than you are now.
Your corrupted flesh is already sloughing off your grey bones.
Don't listen to them, they're only holding you back.
I am so amazing.
Envy gives you drive,
it makes you want to win.
What are you missing?
Come on, let me in.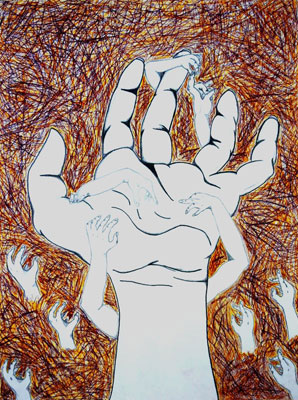 © Ariana R., New Orleans, LA