Personification of a Thought
November 28, 2014
I had an interesting thought one day
it came in the door and struck me in the head
announcing itself in song
it followed me around
yes an interesting thought had struck me in the head
it followed me around all day then slept inside my bed
in the morning it gave me an iced pack
where it had hit my head
then it came and sat down near and this is what it said:
I am an interesting thought
as you may well know
and I've got an interesting plot;
this is how it goes:
trace me onto paper
paper thin and white
trace me—using first a pencil—so this thought bird can take flight
then, so I can never be erased I ask that I be traced
in black pen
Lastly, take the paper bird of me and spread me throughout the world
until the end of me is finally heard.
he made me swear upon my word.
and so I traced him down on paper of off white
then folded it up like a bird about to take flight
then I traced in blackening pen
so he could make believe to
survive until the end.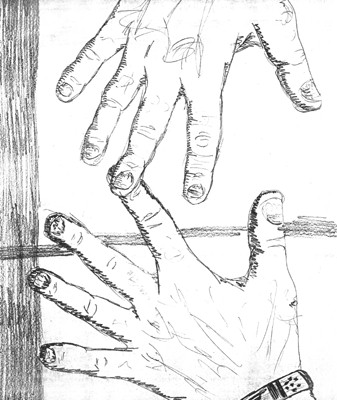 © Katie T., Hull, MA