Silent Screams
December 4, 2014
Hello?
Can anyone hear me?
It's dark inside.
And I'm screaming,
As loud as I can.
No one's answering me.
There's not a sound,
For anyone to hear.
For anyone to save me,
Save me from myself.
The words I never hear,
Words that I know,
Are being spoken,
Cut deep in the silence.
Hurt worse than life.
The eyes surround me,
Burning my skin.
Whispered words,
Slice my skin,
Make me bleed till,
Nothing's left.
I don't know why,
It hurts me so much.
Don't know why,
This makes me,
A hollow shell.
I am nothing,
Not when their words,
Hurt more than heal,
Destroy more than build,
Leave me broken.
"They're wrong..."
I whisper to myself
All alone at night.
But I hear,
Whispered back,
"Maybe they're right."
"She was beautiful."
Society hisses.
False words flirting.
But I know the truth
"Why did she leave?
"She was so loved."
If I was loved,
Then why torture me?
Make me cry myself
To sleep every night.
Scared and alone.
"I never knew."
This makes me laugh.
I thought someone
Would admit
How I cried to them
I could've sworn
I told people.
Could've sworn
That they heard me
Sobbing in the stalls,
Heard the blade
Numbing the pain
I know I'm not alone.
I've heard others--
The same sobs,
The same face of loss
And despair
I'm going to watch--
Watch over those
That are scared.
To talk,
To admit their
Hopelessness
Tonight
I will try
To go and visit.
Appear in their dreams
Remind them
They are special
To me.
That someone does care.
No matter what others say--
I care.
I will not let what happened
To me,
Happen to them.
Not again...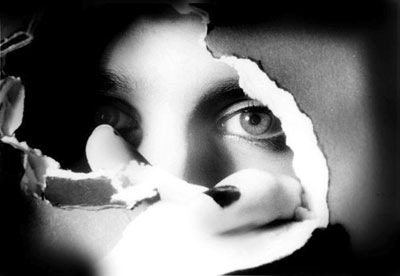 © Tabatha B., Peoria, IL