Just Before Dusk
MAG
December 15, 2014
I asked God today if you were the sun.
If I had mistaken your enveloping arms
for rays wound around my body,
confused the warmth of your heartbeat
with the heat of a star
burning in its own brilliance
I thought nothing was as big as you,
nothing loomed so low come summer
yet seemed so far come winter
I think I mistook you for divinity itself.
How else could you rise
With my head from pillow
Fall asleep with me, five train stops apart
Following me into darkness
Waiting patiently to bring joy,
A harbinger of breath and bedhead
Like how some ancient cultures
Believed you were life itself,
Not just a blip on some solar system model
Of yellow modeling clay
In a forgotten planetarium
If I looked through a telescope,
I would see the planets scattered
like the freckles on your cheeks
(Only the latter I'd care to memorize)
See the entropy of existence
and name every last polka dot
Until my eyes grew teary with knowledge
That come dawn, your face
Would still be the only I'd see
How could I ever get over you
(By standing on earth you eclipse
every other forgotten face)
How could I ever get over you
(Morning, exultation, light, inhale)
How could I ever get over you
(Night, melancholia, murk, exhale)
How could I ever get over you?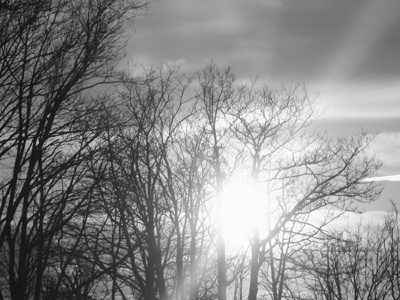 © Emma C., Gardner, MA