When I think of endless tomorrows with you
December 25, 2014
Isn't it funny how the marking of forever
Is supposed to a ring
On your left hand, on the fourth finger?
But we weren't the first
To have rings, if you cut a tree
You'll find hundreds of them
Carved inside its trunk, and the
Tree itself had no idea that it
Was impressing each year onto its core.
How beautiful it'd be if that was
What it was for the both of us, if somehow
Each touch between us was stamped
Inside me and each line of mine
That flirted with your eyes was engraved
In the linings of your mind and we both
Had no idea what our own bodies were
Recording and someday, when we both
Breathe our last breaths, maybe separately,
But just as heavily, when that day comes, they're
Going to find our corpses and
See symbols etched in the dull,
Dry broken bones of ours and
They'll think it was a coincidence of nature
But our bodies were noting our time together
all along, our bodies noticed how different it was
this time, how real it was this time,
a bond so unshakeable that it forced itself
to remember the love that we devoured and someday
When I hold my last breath a little longer,
I'll think of all the rings inside of me.
I think I'm a ring myself,
I circle around you,
And you circle around me,
And both circles hinge together
To form our own natural infinity.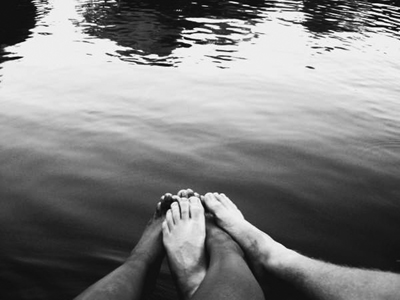 © Michelle W., Ada, MI