Christmas Blues
December 25, 2014
Bah humbug!
I am the Ebenezer Scrooge of 2014.
Sorry, Santa
the Clausometer is at zero,
Christmas spirit isn't what it used to be,
and grandma's probably disowning me for not taking communion on Christmas eve,
and losing that Valentine's Day check she gave me 2 years ago.
Let's bring it up again, shall we?
Sorry, Mom,
I don't want a pony and a pink fairy costume and legos and a book anymore,
cause what I want for Christmas can't be bought
I'd love for Dad to stop his hostile vacuuming
and for all his grumpiness and stress to go away
I'd love for mom to not have insomnia anymore
and I'd give her a few more hours in the day,
and gosh, wouldn't it be nice
for my friend to stop having anxiety attacks and nightmares about her friends dying
I'd love for that mentally ill bi girl to not jump off roofs and listen to voices that tell her to take pills
and swallow her troubles
I'd love for that boy to never burn himself again
I'd wish for equality,
for people of all genders
ages
classes
colors
sexualities
religions
and abilities
I'd wish for an end to unnecessary force
that results in pointless death
and for people to be tolerant
and understand that we're not all that different.
Humans share 99.9% of DNA with each other.
So, if you really get down to it we're not too different.
So quit the bullying,
the body-shaming and s***-shaming,
the name-calling,
the murdering.
It sounds cliché,
but I'd wish for world peace,
an end to poverty.
and a better world where people are as privileged as I am.
Can you buy me that for Christmas?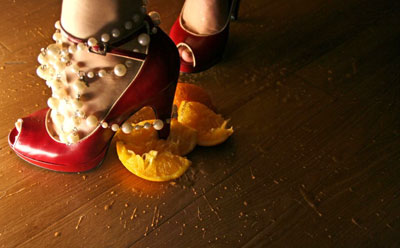 © Amber L., Carpinteria, CA