Meaning of Life
January 8, 2015
A short time, less than a century,
to discover and search.
Not all last past the first few moments,
causing much agony in the precedors. 
Growing, falling, rising above.
Constantly making mistakes and paying.
What is the purpose?
Why shed blood for expansion?
What need is there is worshipping a higher being
when evils and horrors ranpage freely,
inner and outward,
when no age has been ideal,
nor will it reach that heaven
when satisfying one results in the opposite for another,
when our very existance threats this planet 
that should be shared amonst all.
Though the rule of the strongest lives,
there are no rules allowing the strongest
to destroy the land and resources meant to be shared by all,
meant to last for much, much longer.
In the end, what is the point of this survival,
to pass knowledge from one on to another,
constantly changing, unable to pause time,
always full of contraditions and oppositions.
In the end, what is life supposed to be about?
Is there an answer at all,
or will philosophers take up the rein and attempt to explain.
Is life meant to be a long journey of self discovery,
or a test of survival in which only some can truly find success and other fail terribly?
This one life, that everyone has,
that only lasts a few moments conpared to the ages our earth has experienced and survived.
Why depend on others,
when it's possible to take a journey of self discovery to find one's personal truth.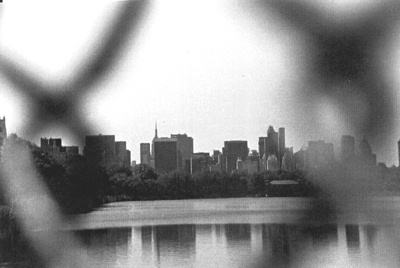 © Sarah M., Phoenix, AZ