Losing
January 22, 2015
I'm just doing what everyone said to do. They told me I was fat. They told me to lose weight. So I did. I lost 20 lbs.
For some reason, though, as soon as I lost the weight, they got angry. They said I was unhealthy. I'm just going what they said.
Nothing's wrong with me. I'm still fat, I could lose more. Just 20 more pounds and I'll be perfect. I just need to lose a little more weight. When I'm skinny, I can wear whatever I want. I continue to lose more and more weight, but…they stop me.
They make me eat, forcing it down with threats, making me fatter with each pound I gain. They're satisfied. I've gained enough weight to make them feel better and they tell me to go on a normal diet.
I'm still fat – fatter than before. I go back to my ways, losing more and more, getting better at hiding and keeping my weight unknown. They focus on someone else. They don't care. I'm still fat even though I've lost more and more weight.
Just ten more pounds. Until I can see my ribs.
Maybe if I get thin enough, I'll turn into nothing.
Maybe if I get thing enough, I'll disappear.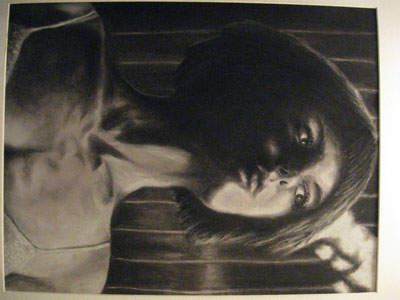 © Melissa W., Fayetteville, GA