Five Graves.
January 28, 2015
Graves five, as I walk by
First, with a high tombstone
And dry flowers fumbling over
Of a teacher who never taught enough
1,2,3 a,b,c
Still, tossing and turning inside
Because the name imprinted on the stone
Isn't right
Mr. Shrauff instead of Mr. Shroff
That bloody fool
With no sense at all.
Graves five, as I walk by
Second, with a stout tombstone
And fresh flowers kept by a lean man
Of a woman who never cooked enough
Baked and fried and steamed and dried
Cakes with berries and cookies and rice
Still, crying over that burnt fish
It required a little too much oil
That bloody recipe
I'd have made it right.
Graves five, as I walk by
Third, with a small tombstone, tilted slightly
With no flowers to see at all
Of a boy who never stopped dancing
Over the fences and down by the road
Round round and up and about
Still, wiggling beneath
In his mind he can see
The tripping down from the balcony
That bloody song
He just wanted to dance.
Graves five, as I walk by
Fourth, a medium sized stone
Engraved with a lovely name
With a single rose to be seen
Of a girl who could never love enough
A boy she tried eloping with
But couldn't
Still weeping inside the earth
Her clothes were all so bloody shabby
She just wanted to be happy.
Graves five, as I walk by
Fifth, a tiny tombstone
With loads of flowers to be seen
Of a grandma who could never live enough
Baking pies for every other child
Round shaped and star shaped
Apple pie and strawberry cheesecake
She can still smell the lovely aroma
In her grave
Look at the bloody children
Her pies they crave.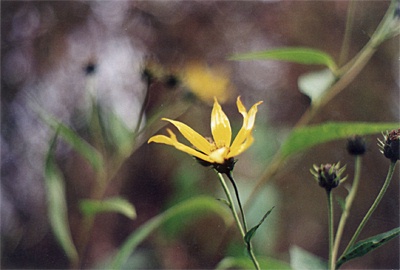 © Scott R., Casco, MI