Suicide
January 28, 2015
*inspired by a story written by Emily W.*
As I look over the edge of this bridge I realize that I've reached the end.
No one there for me, I feel alone.
I lift my foot to jump but someone calls out my name.
I look in surprise as a hand grabs my wrist.
I look and it's Kyle, the school jock.
"What are you doing" I ask.
"Trying to stop you from making a mistake"
Is he serious, I was invisible to everyone.
Why would I matter to him?
He tells me whatever's got me up here isn't worth it.
I get ready to jump and I'm off the bridge,
but I'm pulled on by waist.
I look at him with angry eyes.
"Why do you care if I die?"
"I've secretly loved you since freshman year".
He looks at me with tears in his eyes.
"You're what keeps me going, the hope of us"
I look at him, and he is full on crying.
"What would you need hope for, your life is great"
He shakes his head at me.
"My parents abuse me, I've gotten really good with make up."
I was so overwhelmed that I got off the bridge.
I enveloped him in a hug and we cried.
Crying to each other; we bonded.
We left it all behind us.
Only together were we strong enough to leave that bridge.
Never looking back
Never separating, we lasted.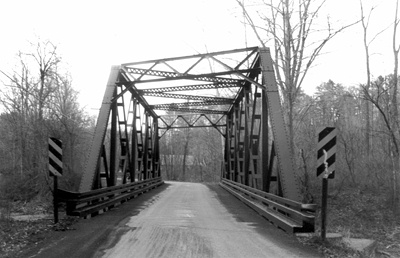 © Simon I., Lansing, NY