Powdered Snow
February 4, 2015
Powder snow,
Like rain of cotton.
Hides dead grass,
& all things rotten.
Icy jewels, on every tree,
So white, so pure,
So new, so clean.
One not asks of what it means,
Of what it does, or of its need.
To simply see, & to adore,
Frozen rain, & so much more.
Hills of white
Calmly rolling.
Men of snow,
Slowly molding.
The cold may sting,
& may the winds be foul ,
For the days might fall
& the wolves may howl
But the beauty of what we feel & see,
Will always mean the most me.
You have not lived, if you have not known…
The loving touch of powdered snow.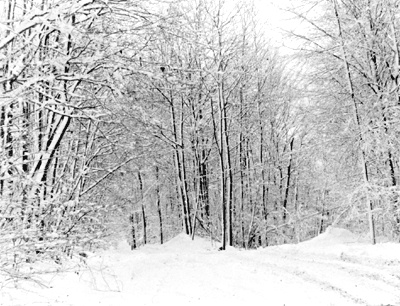 © Thomas S., Portville, NY