Ghostly
February 4, 2015
He blinked, and his eyes were dark recesses.
Recesses in the blue shadows of his face.
It is the world throwing off a cloak, he said,
The first warmth of spring seeping through:
Tendrils of sunlight, breezes tickling laughing hair.
He stopped.
"Go on, teacher," I said, shifting my weight restlessly by the window.
"I can learn nothing from your silence."
It is the days growing longer, he said,
Singing heat coiling through the air:
Waves drinking footprints; footprints in the sand after sunset.
The old man's chair creaked as he rocked forward; its rusty springs strained.
The moon twisted free from a cloud. I could see straight through my teacher's blue body.
I could see straight through to the chair behind him.
It is the ground dropping from underneath, he said.
The merry night is over; twinkling stars face the dawn:
When they look to earth, the trees bleed russet and orange.
"I fail," I said, "to see the point in all this."
"Have patience," he told me sharply.
A sea breeze drifted through the open window: a salty tang.
It is when every living thing turns white, he said,
Frigid wind dashing the windowpanes:
Branches bend, knowing the end is near.
Another creak resounded through the beach house.
"Teacher, you promised to answer my question," I reminded. 
"Patience!"
"No."
It is the seasons of life that you tell me of, I said,
Life that we no longer have.
Why, teacher, when we have no life, are we still on earth?
Another creak.
I looked through the old ghost's body.
Waiting.
You and I didn't see the beauty of life, as we should have, he said.
The living can't see or hear us now,
But we are destined to keep them from making our mistake.
"We are the ghostly ones."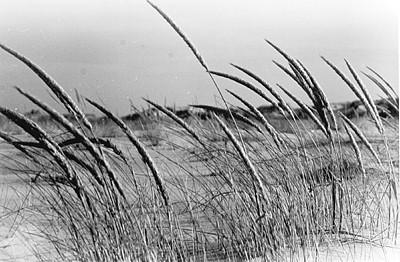 © Steve S., Marblehead, MA