i want to ask you a question
January 30, 2015
I want to ask you a question, I guess.
What is it?
Oh. Well.
What… is your favorite color?
You laugh and turn away,
Because it's a silly question.
But it's not.
That question – it defines you.
Is it blue, like the sky the breaks your soul?
Or is it green, like the swirling ocean
The ocean that hides your heart.
Yellow? Like the sun that pierces light into your darkness?
Silver, that puts your brokenness together again?
Or maybe it's red, like the fire that burns inside of you.
Like the fire that breaks you into a million pieces.
Perhaps, even, it is silver and red.
A constant destruction and taping of your soul.
So I'm serious.
What's your favorite color?
You answer me, and we continue on.
Except
I have another question.
What is important to you?
You answer with a mirror.
But I need more than just a reflection of my words.
You ask, "What do you mean?"
What is important to you?
Is it the hunger that tears and takes the very heart of you,
That longing to learn? That irreplaceable, beautiful hunger?
Is it to hold the simplicity of service in your hands?
To let your heart break for the broken?
Now you are confused.
I hardly even know you.
I know.
That's why I asked.
How am I supposed to learn about you?
Are we to live on, here, together, as strangers?
We are very different.
You are taught differently. You live differently.
There is nothing wrong with that.
And I'm sorry if I ever forced upon you my life
Tried to make it better than yours.
It's not.
I'm not better than you.
You are not better than me.
We are simply human, you and I.
What else are we supposed to be.
(that is not a question)
All I want to do is love you.
I don't care where you come from
I don't care what you have done
You and I
We are the same.
I know we live in a world that forces upon us the idea of being unique,
And don't worry, we are.
But we are not so unique that our differences separate us.
That would be awful,
And,
Quite frankly,
Stupid.
Can I tell you my heart?
I don't want to be afraid of you.
I don't want to hide in my own clique, ignoring your existence.
I don't want to smile and wave and tell you it's good to see you
When I sometimes forget your name.
I want to be there for you when the world falls down.
I want you and I to pick ourselves up together.
I want us to be there for each other.
Together.
We can be different and unique.
We will eventually go our different ways
Maybe you'll even forget my name.
But we can be different and unique
We can go our different ways
We can forget my name
And we can do it together.
So, I'm serious.
What is your favorite color?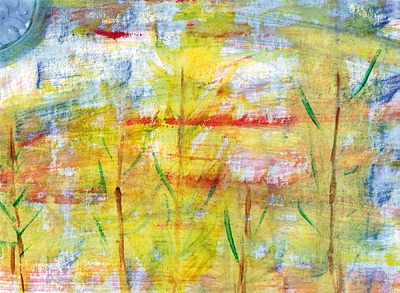 © Raymond G., Phoenix, AZ