Requirements For My Future Love:
February 9, 2015
1. A mechanic:
someone
who can fix my broken parts,
put the pieces back together, and
identify the missing chips -
parts I lent out
to fix
others
and never got back.
2. A scientist:
someone
who can gauge my reaction
under any circumstance;
what state I'm in
at different temperatures -
what catalysts make me react
Faster.
3. An artist:
passionate
about something, anything;
the bright light in his eyes need to
match
the glittering crown that is embedded
between the strands of hair on my
head
when I'm with him.
4. A resolute man:
A man who has control
most days
but is man enough to cry in front of me
when life has kicked him in the balls
one too many times;
someone with whom I know I'm
safe
and who I can wake up to,
uncontrollably sobbing at 3:00am
to be comforted by arms
instead of more words to baffle
my distorted mind
because he knows
how it
feels.
5. Not you:
He won't keep me guessing;
a man who fixes me
as much as I fix him.
I have so many broken parts,
so many scars in hidden
places
that you never tried to mend:
No, you said that was a JOB for nurses:
the art of sewing someone
back
together,
stitching open wounds,
was unique to women alone -
but I'm going to find a man
who takes pride in wearing his petaled uniform
and I'm going to call him home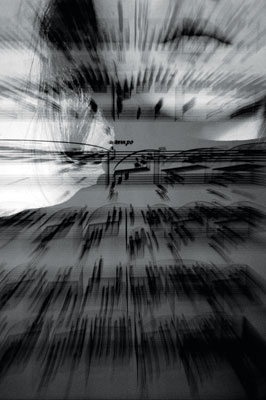 © Sarah M., Blairsville, PA