Collection
February 9, 2015
He solves math problems in his sleep,
and I collect vintage tea cups.
He thinks I'm silly
For searching the back corners of thrift shops,
gathering vinyls, never planning on buying
a record player;
I keep telling him I like how they collect
Dust,
How they are bent at the corners,
scratched on the covers,
And yet so vibrant and colourful.
I like the way Elton John looks on my wall,
In big, chunky glasses and baggy pants,
How ABBA stares down at me,
Riding in that helicopter that only flies backwards,
And Rod Stewart, holding his blonde
by the hips,
Swaying her back to when they were forever young.
He never understood;
He programs computers and video games for fun,
Pixels pieced to perfection.
He swims in pools of organic chemistry
while I soak my soul in a tub of memories.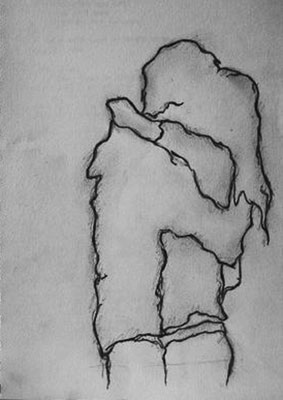 © Nicole B., Newcastle, WA