Demons
February 9, 2015
He settled me down for a little while,
Chased away my demons;
I used to have this fear of staying at home
On the weekends,
Being in my room every evening,
Missing out on life -
He changed that.
When he spoke, I heard music
And I could taste the notes on his breath,
Could smell the liquor on his tongue -
Sweet, yet bitter poison.
I don't remember much of the evenings
We spent together, DIZZY,
Dreaming on my floor,
Thoughts sprawled out on the carpet -
Red like love
Red like lust
Red like the blood
that spilt from my veins when he left,
Wounds carved into my skin
By the nails of the very demons
he had chased away.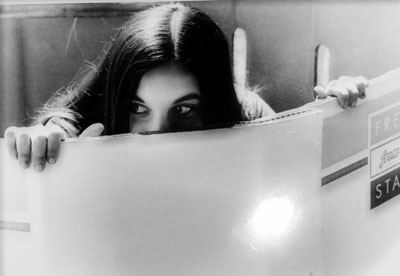 © Sarah S., Winter Park, FL