Pirate
February 11, 2015
I refuse to be anything less than a pirate
I refuse to look at myself and see anything less
Than a pirate
I will eviscerate my dreams
Like cardboard and destroy until everything around me
Is blood and doom.
Because I am not anything less than who I am
And I am not anything
If I am not a pirate
Steal my joy I'll steal your heart
Do not take what is mine and I will not take what is yours
I am not just a pirate
I am an angst of pirates
You cannot take what is mine.
And I only take as retribution.
I like to call it returning a favor.
revenge is my hunger
relief is my gain
I only am trying to live
And I'm perfectly willing to fight.
Try me.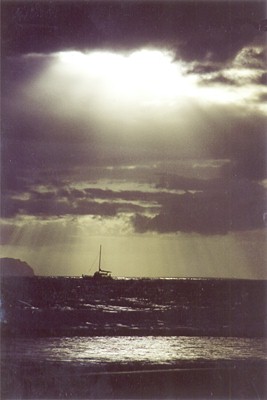 © lily H., Kekaha, HI