Brianna
February 16, 2015
Anyone who knew her last name knew the fire she set in the heart of the expresser. I called her Bri, girl wonder, the original poetic queen by her own words. She called me her poetic god when I was first getting off of my feet in expressive poetry.
I took it slow, like a freeze-frame of which I'm not too proud of. If I may, I'd like to sort of explain what was happening in my position. A beautiful day, cirrus clouds, December Alabamian weather. I was leaving, never to return or try my hand at our love again and all I wanted to do was show love to the one who'd declared she would desire it from me.
Insane.
Insane for thinking that a request of which as simple as it is can rearrange the very fabric of time would be accepted into the universe and granted to me as a blessing and a step forward in lively progress. My last wish was a simple kiss.
But it wasn't meant to be.
Why? Why something so harmless as a that would put so many barriers before itself in an effort to avoid it is beyond me, but what I do know is that it haunts me to know that I missed my opportunity and let out an emotion of neglection, and I hope she didn't create a feel of aggravated rejection In her heart, for that wasn't my intention.
She, my dancing queen, right? Shier than the sun at two A.M, too self-conscious about the smallest detail yet still flawless, true poet by accident yet a poet all the same.
This woman's worth, like Maxwell. The worst like Jhene Aiko. But my ribbon in the sky like Stevie Wonder, basically a symphony of emotion that I played a part in. I, a master of ceremonies in her play of life as she expressed herself and wrapped me in layer upon layer of unknowing intimacy.
Why? Why do I always fall for your type?
Why did I fall for you?
I can't explain without uprising the controversy in my heart, the controversy growing in my soul,
Love.
What I believe we were trying to achieve before the divide, the main reason I sit on the couch listening to love songs and counting my losses as they compare to my blessings and curse the time that brings turns in events, buildings to the ground, men to their knees in submission to the will of it.
Love
What I would've said if I'd had time to show more of it. You are the ocean to my sea creature, the grasslands to my herbivore, the nature to my nature, a perfect fit through connection.
Thick lips, wide hips, dark chocolate skin with a clueless soul, I was the gateway in progress, the channel for the guided ship. You made me find myself better, closer, more accurately, and I will never forget you for it.
Not everyone is meant to keep in contact, but our souls are entwined within a universe all their own, a dance floor to you, a laptop and forum for me, completely customizable, and a warm embrace where our worlds collide and create the aftermath, the afterlife, of which all shall witness the greatness of such a creation.
The abdication of a king, the separation of a natural pair, the things that we must live through, so if you remember me, When you remember me, think of the possibilities, the unknown realm that we never explored.
Brianna
The heat of the fire I kindled in my heart, the girl who left the mark of possibility and opened my mind.
My first queen, my billionth girlfriend, but first pending love. I gave her her credits and accolades once more.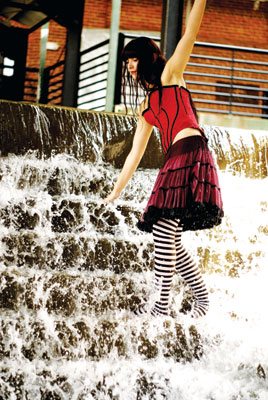 © Daniel H., Durham, NC