(us)- a poem
February 27, 2015
A very wise person once said,
"We would do ourselves a tremendous favor
by letting go of the people who poison our spirit."
Well let me tell you.
It's hard.
It's so goddamn hard.
Believe me,
I've tried.
I tried to let go
(Let you go)
when things started getting bad,
when you,
the sun,
became the storm,
and rained on me
(on us).
It worked for a week.
I cried myself to sleep every night,
because I felt I was losing you.
Then things became "normal" again.
I blame the rose and the stupid haiku
I was glad to see you happy.
But I knew if things went bad it would ruin you
(ruin us)
That night, when we went swing dancing,
spinning in the loud vintage darkness,
I forgot all my troubles
(your troubles)
Then reality came back and screwed you over
(me over)
I saw your world
(you)
falling apart.
I'd done everything I could for you
(for us)
and I knew,
I couldn't do anything anymore.
That very wise man,
was right.
Some people are poisonous.
You became that way.
Not on purpose,
but you poisoned yourself.
(and you poisoned me)
I tried to find an antidote.
I thought by distancing myself
I could cure myself.
I was wrong.
Because darling,
you aren't just poison,
you're a drug.
and I'm addicted.
I can't keep away because it would be an end for me
(for you)
(for us)
But I have gotten away.
I know you tried
(we tried)
But it wasn't enough.
The only words out of your mouth are
"I'm sorry."
"I'm so sorry."
Well I'm sorry too.
(we're sorry).
I got help,
so I could help you
(help us)
and I don't know if it will work.
I don't know if this antidote will work.
I don't know if it will cure you
(cure us)
So for now,
I'll have to grieve.
(for you)
Because it feels like the person I became friends with,
is dead.
I hope you're still in there somewhere
and that I'll
(we'll)
be able to find you again someday.
The question is,
if I've taken the antidote,
will you take me back?
will you be ok again?
And if you ever are ok,
will we fix this
(fix us?)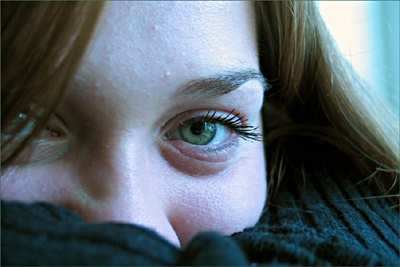 © Andrew M., Belleville, ON, Canada