eyes -personal excerpt-
March 31, 2015
eyes are the first thing I notice when I look at you, but that's not all I look at.
From your beatifully tamed strands of black hair, to the bottoms of your sneakers. However, your eyes are what captivate me the way they do.
Beautifully dark brown, round as diameter, staring through my soul the way they stare at open books dedicated to you, the novels of poetry made in your honor even before you were born.
Eyes
the cells that my heart is chained in.
Your eyes
the attention grabbing, free roaming palace where I intend to stay. Swimming in your eyes as if around a pool, and you know I stare, because you always look back.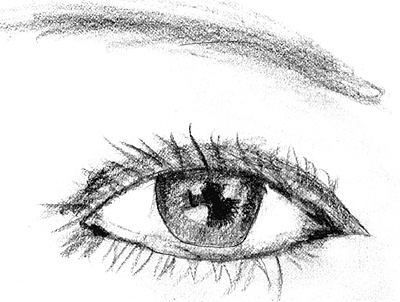 © Natalie D., Fanwood, NJ