What Wrong Have I Done?
April 14, 2015
What wrong have I done,
To deserve what I have not done?
I scream aloud to tell the world,
Its not me, who made me a girl.
Ask your question to one who is omnipotent,
Why did he made me as a gift and then thrown me in this world to live with insolent
Your unworthy words,
Forces me to question myself.
Should I give up and kill, 
Or ask for lost justice.
What wrong have I done to pay such a traumatic price,
Which is making hollow all over and from inside.
I close my eyes and bury my face in my hands,
I just dream once to live like a man.
I tried in vain to dry my face,
But every time a tear came rolling down from my eyes,
I surmise that, why people lie.
What wrong have I done?
To live in hell, while living on earth with no one.
Thinking about my pain,
I abruptly realized and hailed,
The wrong that I have done,
Was to listen all those son of gun.
I will change my life,
Howsoever you behave I will always behave nice
People come in this world alone and goes the same way.

I too will leave the world, same way.
But before I leave, I will pierce my name in everyone's heart,
Such that, the world will remember me EVERYDAY......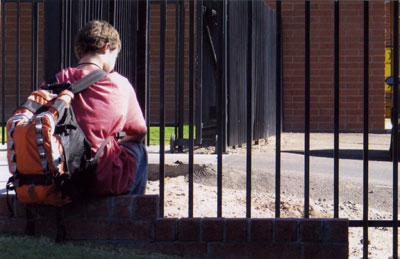 © Molly L., Phoenix, AZ