Spirit
May 27, 2015
Shocks of pain haven't the slightest effect on me, You're the cure to the pains I've felt. You're the one who clears my mind like the backspace clears Microsoft pages. Simple as you are, you solve complexities that the common world can't handle.
I was lonely once, I had a gap in my chest that wasn't filled easy, in fact, no mortal could fill it. Only you could, a queen, a goddess I had called you. And you didn't disappoint, you held out untl the end of the war of hearts, and I'm in love with you for it.
Yet we don't move, we stay in the same position as we always have, lovers, loves. When can we move on?
I was thinking marriage, you were thinking Quickie. I was thinking whole-hearted love, you were thinking child-like intimacy. But We've met at a new point, the point that I knew was an inevitable circumstantial element.
Destruction.
Look at what you've turned me into , look at my words and imagine the heat behind them. Look into the lines of my words and imagine them as my eyes. They're filled with the tears of the lies you had put into my ears. The hopes that you hyped me up to. The stories that you concocted to blind me from your true self.
You were love.
That emotion that I had blindly chased after in hopes that I'd achieve it.  You lied. You told me all I wanted to hear in exchange for me to give my life to you, the emotion that has inspired many a war.
I tried to refuse you, for I hadn't felt you much. I just wanted to feel special to someone, special to anything other than myself, and you couldn't do that for me. You didn't keep your promise, in fact, you destroyed my faith in the world.
Poem after poem I wrote about it, about you, Yet you still disperse with every setup you create, stop toying with me, Fight like you're supposed to . Stop throwing sand and running, you hurt only yourself.
My soul is crushed, heart stomped on by the boots of thousands, tears absorbed by the thirsty lips of millions, skin digested by the hunger of those now sated. I did this for you, and I do it no more.
No more shall I spend my time, wallowing, wonting to your abusive nature. I spend more time thinking of ou than I do thinking of my own life. You bring my soul to an ache, my eyes to an overflow, my head to a crippling pain and my body to the ground, toppling like a tower struck from the bottom.
Now do you feel my pain? Do you see the internal struggle you've caused me? Do you feel the emotion in the mere words I utter? Do you gaze at the water raining over the fire in my eyes? Do you see the physical decay of my form? The form that was set up for love and loving? I'm hurting, I can't stress that to you enough. My body's failing me, I'm dying inside and out, and the cause, I think you know now, is You…
Yours truly,
   A wrecked and ravaged spirit.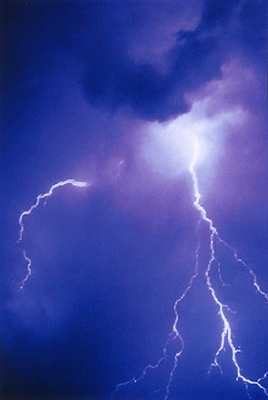 © Steve A., Goodyear, AZ