She Doesn't Visit Much
May 27, 2015
I am 770.
I'm her locker.
The locker of the girl always carrying a notebook to write in, or a sketchbook to pass the time with.
The girl that always has a new idea, and another smile to give.
She doesn't visit much.
All I contain is a couple papers, a pair of shoes, and photos of singers that have inspired her.
Not to long ago she put up a couple of "Game Of Thrones" magnets.
She told her friend she got them in a thing called Loot Crate.
I'm not sure her friend was listening, but I was.
I've heard every remark she's ever made near me.
I am a very good listener.
She doesn't visit much.
She stopped hanging out by me.
She's always in the library.
She made new friends.
I'm glad she did.
From her last visit, I can tell they're trustworthy, kind, and they won't leave her.
She needed friends like that.
Every so often, she'll briefly sit by me in the morning, but once 7:30 hits it's upstairs to be with her new friends.
She doesn't visit much.
It's coming to the end of the year.
This morning she came over for a brief visit.
She didn't acknowledge me.
She was talking to a boy she cared for a lot.
He's her best friend, and she adores him.
They both stood up as an old friend of hers walked towards them.
All three of them went upstairs.
I was going to miss her and the friends of hers that came by.
I was going to miss her tugging on the lock in frustration when she couldn't get it open, and quietly closing my door, cause she didn't want to break the silence.
I was going to miss the random pieces of paper and the pictures, even her sneakers.
She'll be at a different locker next year, little Freshman becoming a Sophomore.
I'll have someone new when she's gone.
I wonder what they'll be like.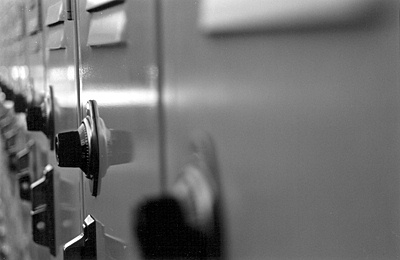 © Cassandra Z., Sunnyvale, CA