A comparison in regards to love
May 21, 2015
I stare at the treetops;

How the green zaps life into focus;

How the sun reflects 'pon the leaves,

Showing life in its best understood form.

The leaves grow,

                               thrive,

                                            and fall….

Just like us.



I gaze upon the surface of the lake;

How the shock of the crystal clear water

Sends shivers down my spine and allows an

Unobstructed view of the muddy bottom;

How the fishes fins glint in the sunlight while

It hangs from the hook of a pole held firmly

By my best friend's father;

How the waters surface shows me staring

Up at myself;

Shows me as I really am.

Twisted. Blurred. Distorted.

HUMAN.



But the green of the trees could never zap me like the green in your eyes.



And the shock of the water could never send as many shivers down my spine as when your sweet voice taps against my eardrum.



And the reflection of myself 'pon the waters surface could never match what I see in your eyes.



The water shows me nothing but

The ugliness I hold within, while

Your eyes help me realize the beauty in myself.



So if I again find myself staring at natures beauty, ill picture your face, because nature could never match the beauty I see in you.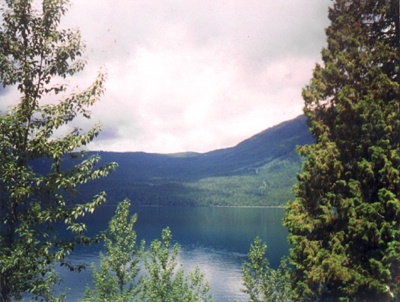 © Chelsie T., Phoenix, AZ