nola.
June 13, 2015
paint me a pair of great black eyes--
just like fathers.
that is what nola said
her head half bent,
long long neck
body gliding 'cross the closet floors
in her endless cream sleeves
with elbows like lightbulbs
and foot steps like cotton
i peer at her from the other side
of the glass
what a creature she is,
spilling her childish pain
from her salt water taffy tongue and
cellophane wrapping her organs-
delicate, angular underlings slaving
for their master-
she takes away your shivers and
adds them to her bones
i want to scream and shatter
the masquerade of innocence,
expose her guile but--
an opalescent face captures me,
the eyes she begs are all together hers,
one last silent blink and i know:
its a sin
to make an angel cry.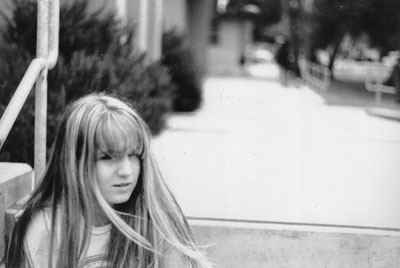 © Alyssa R., Pacific Grove, CA