Thoughts
June 17, 2015

My thoughts are constantly changing, sometimes thoughts of an old girl, sometimes of an old friend, some times of a moment I let slip away into the oblivion that I call my atmospheric spaces.
I think of her now, and it's almost been 7 months, and how exactly she changed my view. I think of them now, and wonder what they're doing and hoping all is still well.
Do you think they still remember me? With most of the signs I picked up, all is usually forgotten at the end of the day, mutual friendly love is sizzled in the scorching heat of the quick moving sands of time.
Frustrated
Can there be any other word for it? A personality of sarcasm and subtle sweetness, a heart of pure gold and a soul that speaks tales of happiness, trial and sorrow.
Truth be told, I miss 'em. Nearly everything about them. They were my real first look into the outside world, into a space beyond my own and into the universe beyond me.
Am I missed?
Perhaps now, but to know that I'm still a thought floating around that building, a clear question on a few minds and a few intimate memories is all that my heart wants.
I want to know that I am thought of, that I did leave a mark on the empty canvas they call Autaugaville, that thepoetic in thepoeticjustice is still un-forsaken and that my mind hasn't been replaced with that of another. That although people come and go, I am still in the forethought of all those who saw who I was.
Again, these are just thoughts of mine, but they weigh heavy on my heart. So I want you guys to know that although you can be annoying, you can be pretty fun too. I love you all like the funny family that I had never quite had and let you all know that you are ever in
My thoughts.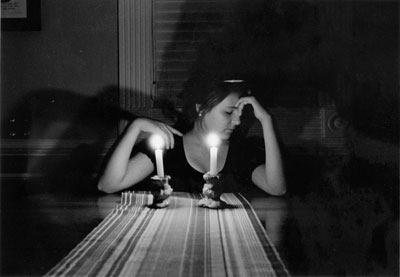 © Eleanor K., Bethesda, MD