Marks
July 14, 2015
A tan shade with dark corners,
Jagged edges,
And cuts, spread in random places:
I suppose the desk and I may be
Twins,
Separated at birth.
Life hasn't been an easy ride for either of us;
It sits, used and abused, by ungrateful students
As they doodle on the wood
And as for me, I've cancelled my driving test
Four times now,
And my father still tells me its not worth
Trying, so I sit
Still.
What did we do to deserve these
Scratches?
To have our legs bolted to the floor
With screws only God can remove?
We're good at keeping secrets, too:
I have held and withheld so many
Tales, fears, pleas;
The desk knows all those aimless scribbles,
The sketches of those broken hearts,
The doodles of first love,
Names combined into one.
He shares those secrets with me.
He tells me we're the same.
I wonder how I'm going to tell my parents
I relate more to inanimate objects
Than the people who made them.
I hope they'll understand:
They sculpted me, after all.
Put me together
Piece by piece,
Screw by screw,
Until I fit the instructions
Perfectly.
They doodled words onto my surfaces,
Carved labels where they pleased,
And along the process
I got banged up in some corners –
But I guess they didn't notice the
Marks
That were left on my skin.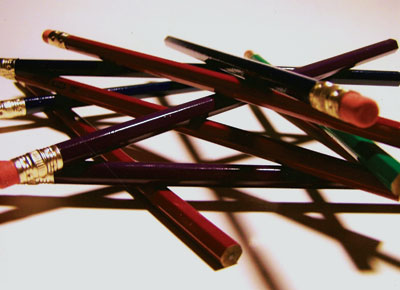 © Nicholas K., Weldon Spring, MO