She Always Was
July 28, 2015
I'd love for you to meet her...
But... I am sorry to say...
Three years ago today,
is when she passed away.
She stood up on the bridge,
and didn't even cringe,
as she looked down below on her premature demise.
She just gave a shiver,
looking down on the river,
that roared and twisted below.
She looked up at the sky,
and she said her goodbyes,
that were lost into the void.
Death is just a shout,
a girl saying "let me out",
of this dark and pitiful world.
She was my love,
and now she's above,
looking down on me.
As I pull myself up,
onto the rough,
railing of that same bridge.
I then feel her near,
and I think I can hear,
my darling's beautiful voice.
I take a step back,
and look down through the cracks,
of that rickety, dirty old bridge.
And for the first time in a while,
I manage a smile,
and walk away from the edge of the bridge.
Because she always was,
and I offer applause,
my anchor to my sanity.
So another day I go,
holding onto hope,
that one day I'll see her again.
And I will smile,
every once in a while,
for my darling above.
And I will laugh,
every day on behalf,
of my sweet darling above.
And I will be daring,
while bearing this alarming weight,
in hopes I will find her again.
For my soulmate she was,
bother here and above,
and I believe that she always was.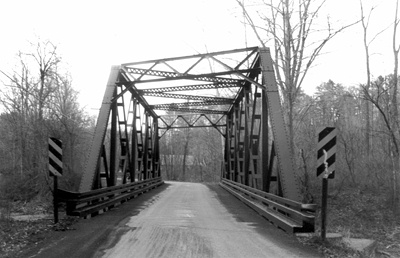 © Simon I., Lansing, NY