Throw it Away.
September 8, 2015
I was stuck inside something.
It slid beneath my legs, made me tumble forwards, backwards.
I careened sideways.
The world outside was foggy, not quite that crystalline plethora of colors I was used to.
The movement around me seemed foreign; nothing would stop,
and there was only grey, white, grey, white, grey, white.

I heard a soft thud against something, and the cage I was inside flung me forward.
My heart skipped. I hit the wall.
It scooted out a little more, but didn't continue under my squat little appendages.

I sat and gathered my breath, unsure as to where I was, how I had gotten there.
The opening had been blocked by a dusty rock.
I was dejected, defeated.
My eyes watered.
My stomach dropped.
I would not be home under that tree later, would I?

I nudged at it with my head and face, desperately trying to move it away.
I remember back to this morning as I slump down.
"Throw your trash away."
"Fine mom."
She hadn't thrown her trash away.
"Throw it away," the turtle cried in his plastic cell. "Throw it away."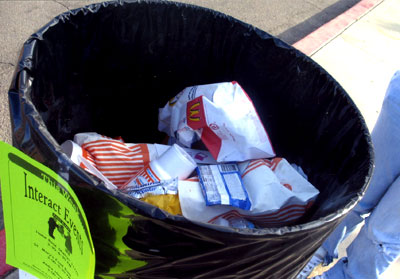 © Christina K., Phoenix, AZ