Autumn Signs
October 13, 2015
The sun above
Echoes brightly of another day
When beneath its gaze,
All was green and glowing
And wrapped in its warmth and splendour.

The earth below
Whispers gently in a cold breath,
Speaking of the old tales
And famous legends
That you tell on a chilly day.

The air around
Tirelessly spreads the urgent news
With bitter snap and growl,
Bringing new musky scents
Of the coming frost and paling sky.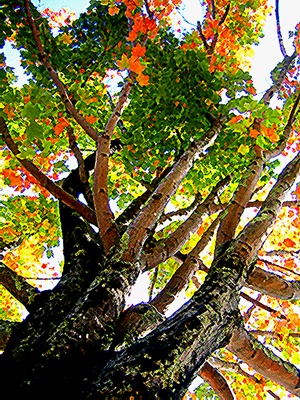 © Kathryn R., Shelby, NC