A Golden Heart
November 9, 2015
A flurry of worry comes your way
And sit inside trapped day by day.
Stand tall; fight the breakdown!
Don't lose warmth to that frown!
Rekindle the joy you once held dear
And crush 'n tear down your fear.
Open up the locked away chest;
Reveal the heart with a golden crest.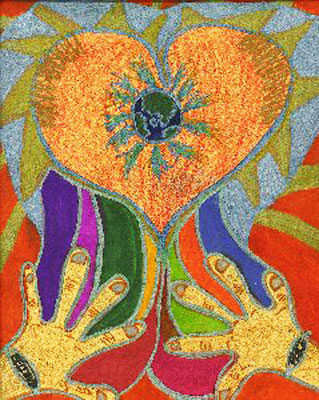 © Amanda P., Clermont, FL