Sea of Depression
December 19, 2015
It rolls in like a wave on the shore
and breaks before its time.
The sand in my head doesn't know
what hit it or why it started so suddenly.

The thoughts that accompany the wave
form the white foam of the sea.
They cloud my judgement and
turn my brain into mush.

No one seems to notice that a
whirlpool has begun inside my head.
I can keep my composure and
sit in my room all night
letting it swallow me whole.

This always happens.
The waves never cease.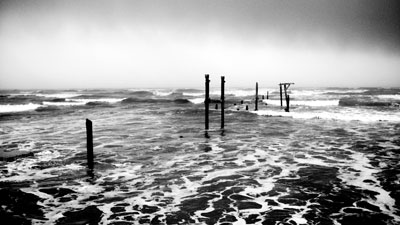 © Harrison L., Ruston, LA