Don't Wait to Be You
December 22, 2015
A fresh new wolf on the hunt.
Ready to take charge
At what is to come
In the year ahead.
No matter what hindrance,
What cliff, what trek,
What predator, what assailant,
I'll dive in head high.
You can't shove me down anymore,
Down past the surface of the water,
And the eddies and bubbles.
I know I'll remain alive.
I'm no goldfish in a bowl.
At least, not anymore.
I hope in your eyes,
I've transformed beautifully, gracefully.
Perhaps I'm a dolphin,
Taking dives in the sea,
With the other schools of fish
And creatures of the deep.
2016 may be a brand new start,
But today is my commencement.
The genesis of my soul –
Pure, fresh, distilled from the dirt.
Dirty corruption from the media;
Societal influences and bias,
Playing tricks on young girls
And young boys of the world.
I am beautiful, I am me.
I can't let anyone else
Tear my walls down to the ground,
To the core of my soul.
Today is the day
I will be genuine;
I will be real.
I will be me.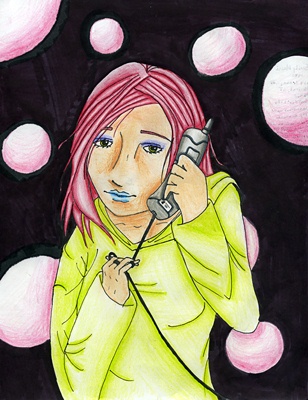 © Emily M., Milford, CT